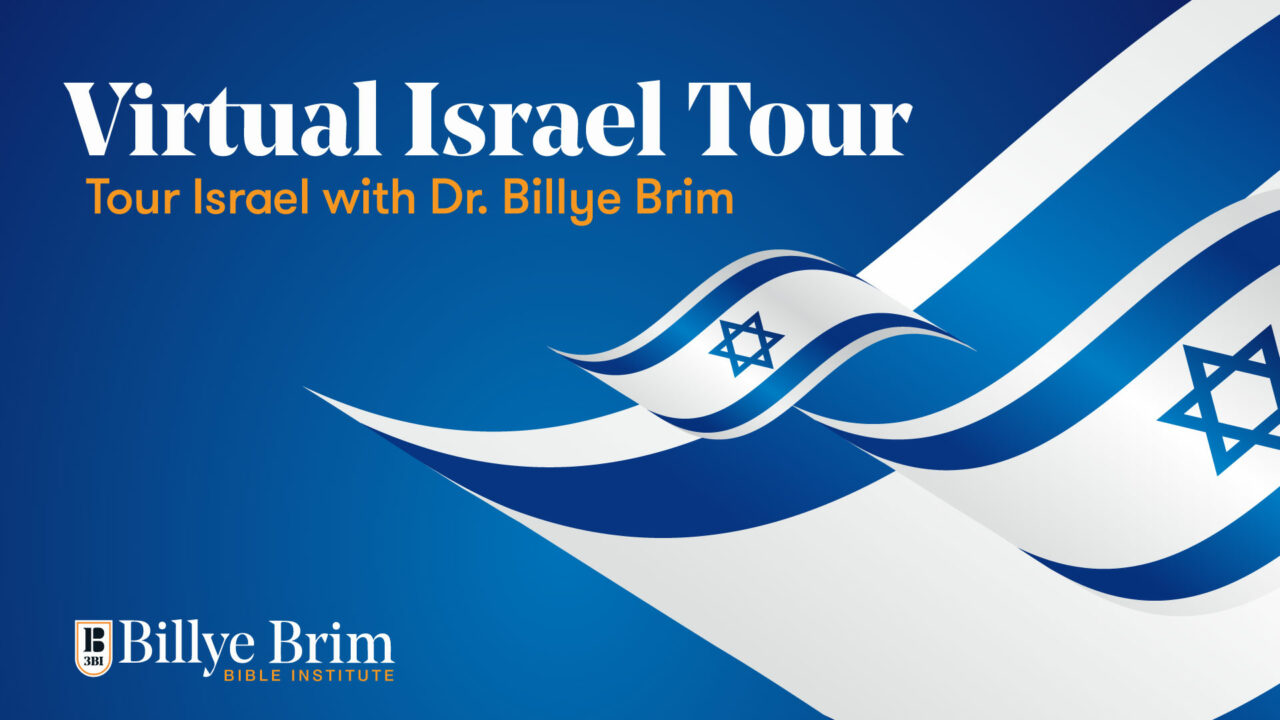 Now Available!
Dear Prospective 3BI Student,
Shalom! I am so honored and excited you are considering taking this course. I have so longed to take all of you to Israel. And now I can do it through the 3BI Virtual Israel Tour.
When I contacted our favorite guide, Guy Leibovitz, the only time he had was in February, 2020. As it turned out, we were one of the last tours to be in Israel before the Covid 19 lockdowns.
Our aim was to go through the land in biblical order and teach the Word of God in the places of its earthly happenings. We engaged a top-notch film crew from Israel to produce the video. The people on the tour absolutely moved in faith and love. I am so pleased with the outcome. You will be with us there through the quality of this work.
This course consists of 21 video sessions, each about 1-hour in length and makes biblical prophecies come alive in light of current events. The student handbook is a marvelous production and is included with the course. At almost 400 pages long, it can be an outstanding part of your library and its content can be referenced again and again.
Join us together as we see Israel, God's covenant land and our Lord's Eternal Homeland!

Shalom and Blessings,
Dr. Billye Brim
---
Dr. Billye Brim's 3BI Virtual Israel Tour
See Israel with Dr. Billye Brim's 3BI Virtual Israel Tour. With Dr. Brim's 40+ years of experience studying and learning in the land (Eretz Israel) and the people (Am Israel) you will get to encounter this land in a first-class video production, including:
Experiencing our Lord's earthly life and ministry with insight to His eternal ministry on earth in Israel.
Dr. Billye Brim teachings that make biblical prophecies come alive in light of current events.
Exciting insights of key places that Chip Brim has a special anointing to bring to everyday life.
A personal and very informative touch in understanding the Bible with eastern eyes by Guy Leibovitz, everyone's favorite Jewish guide.
Download and print the 390-page Student Notebook to follow the exciting journey.
Or save the ink and paper and view the PDF in your browser.
No pre-requisite course required to participate in this Virtual Israel Tour course.
---
STANDARD STUDENT ENROLLMENT
$250
COLLEGE CREDIT STUDENT ENROLLMENT
$300
---
Course Details
Upon purchase, you may start your class at anytime and proceed at your own pace.
You must watch each video in its entirety before you are able to proceed to the next session.
Once all sessions are completed you will need to complete and satisfactorily pass the course quiz to gain class credit.
TOTAL SESSIONS: 21
SESSION TIME: Approx. 1 hour per session
COURSE QUIZ: 10-15 minutes to complete
STUDENT NOTEBOOK: Downloadable PDF provided upon course purchase
Course Prerequisite
No pre-requisite course required to participate in the Virtual Israel Tour course.
Course Cost
Standard Student Enrollment: $250
College Credit Student Enrollment: $300 (Available College Credits: 4)
Purchase this Course